Introducing Delight for 'Wow' Moments throughout Your Users' Journey 
Fostering the WOW moments right through the user journey is essential in order to achieve the users delight. Even incorporating the right micro interactions can help establish a lasting impression on your users.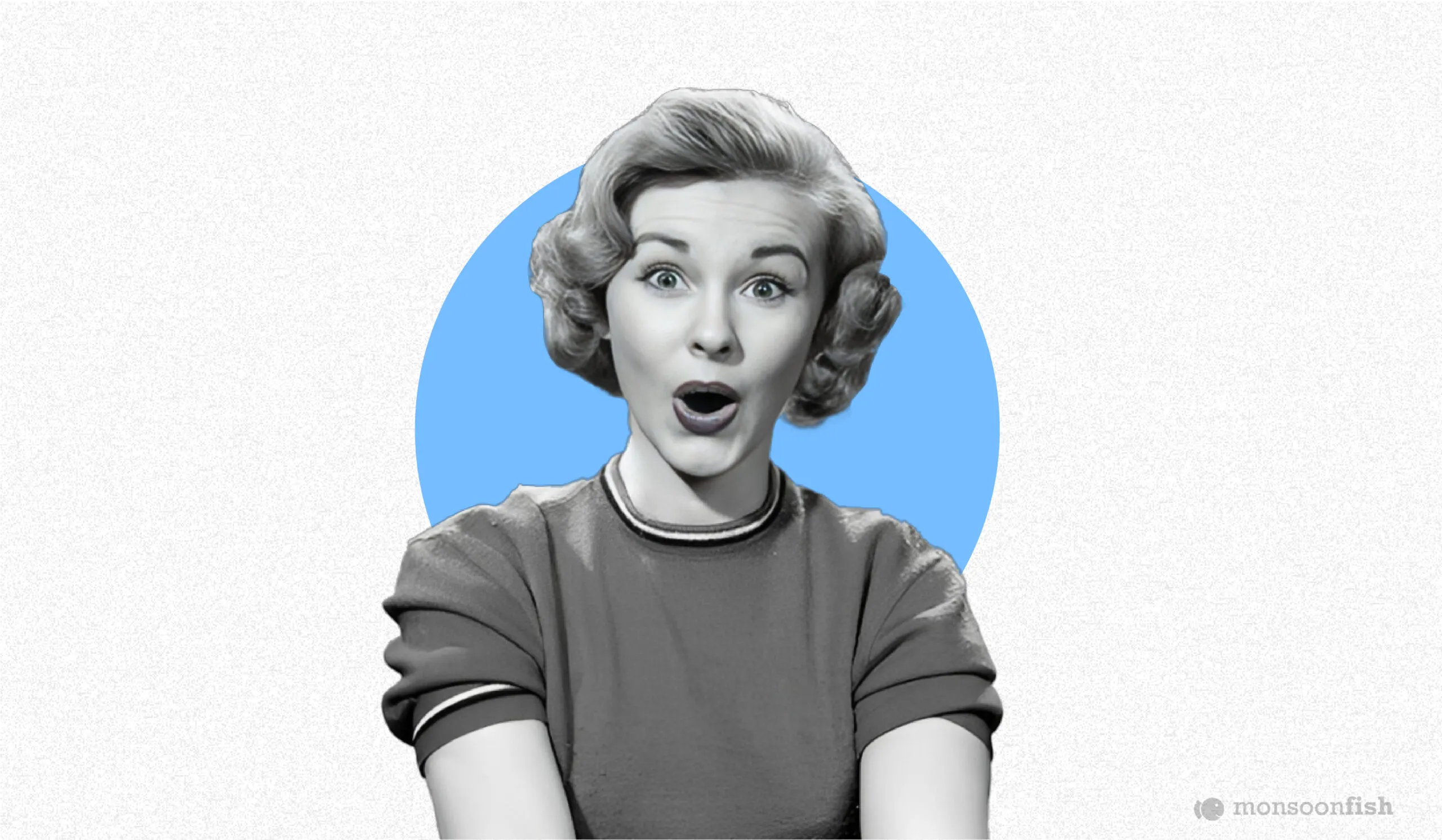 Trustworthy brands always have their loyal users, as they not only satisfy their users but also delight them with their services and Delighting experience always builds long term relationships. The concern for you as a product manager or a product owner or even a designer is that – How will you delight your users? How to exceed the users' expectations and promote users' delight to make them go wow!?
Lets deep dive into 'DELIGHT' that would help you create the relation with your client you're attempting for, by being sufficient for providing seamless users' experience.
Dynamic: Dynamic in UX design refers to creating a design that can be tweaked and the one that adapts to meet the evolving' needs of the user.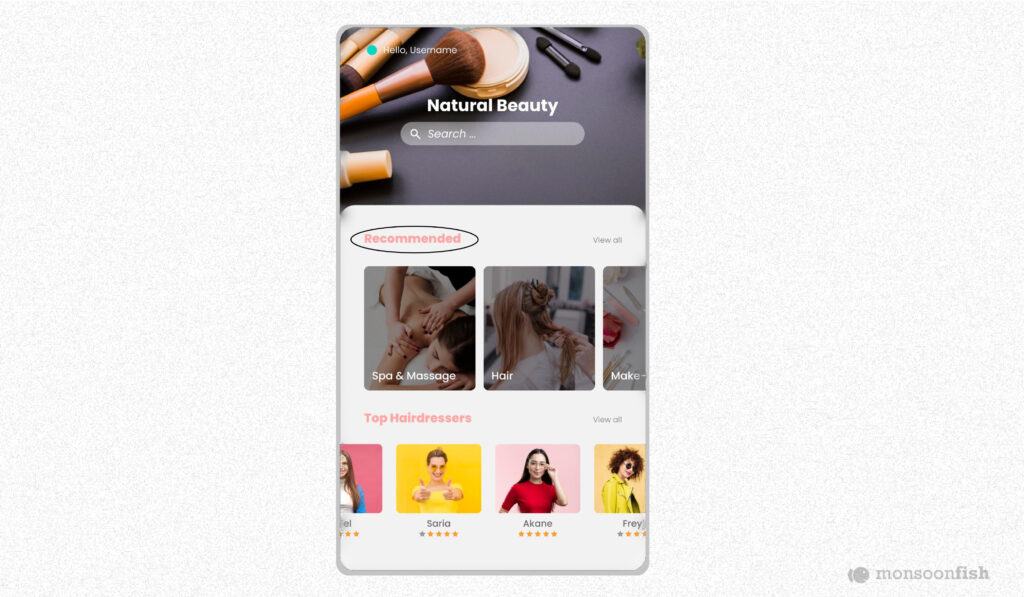 Empathy: It allows us to dig deep into user behavior and create solutions that will not only solve a need, but effectively improve our user experience by removing unnecessary pain points or friction. Empathy builds trust and strengthens the customer relationship.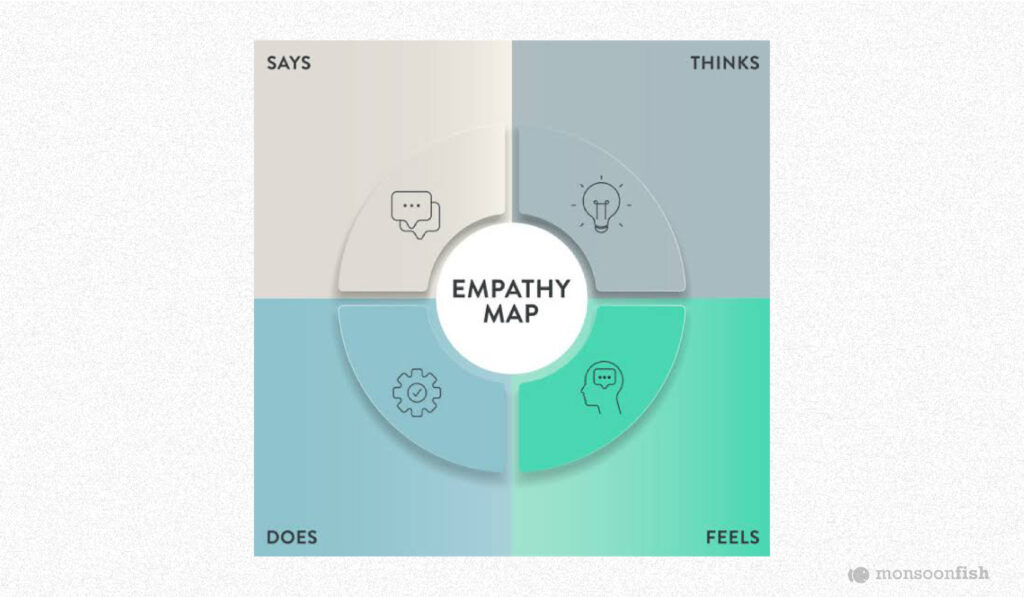 Low Friction: Low friction design results in effortless experiences as it simplifies the process of interaction.
Interaction: It's crucial to focus on user interactions so that users can effortlessly navigate through your product and gain positive experience throughout the journey.
Goal-Oriented: With a user-centric approach and effective navigation, users can reach their goals efficiently as per their expectations.
Heuristic-Approach: A problem solving approach with the objective of looking for a quick solution, thereby improving the usability for good experience on every visit.
Trust Building: Fostering clear communication and prioritizing security to ensure users' confidence and their reliance on your product.
All the above together are implemented while designing a digital product. User- centric approach can help create delightful experiences.
Why is Users' Delight Important?
Delighted users are crucial for promoting positive word of mouth as they influence the perspective of other new users. Hence, maintaining your product's value is essential with efforts such as building a loyal user base, consistency in providing unique design solutions, and enhancing usability to match the user's expectations. When users feel valued they recognize the value of your product, thereby adding credibility to it.
4 Core Principle Of Users' Delight
After understanding the importance of crafting a delightful experience, the next step you can take is to know how to implement these with the right approach:
Mapping the 'user journey' is understanding your users' touchpoints with your service, laying out their entire journey. This can help in understanding the reason behind their engagement, the actions they take, how they operate while using your product, and identifying bottlenecks in their entire journey. Journey maps help in highlighting these areas so that the design can be improved accordingly.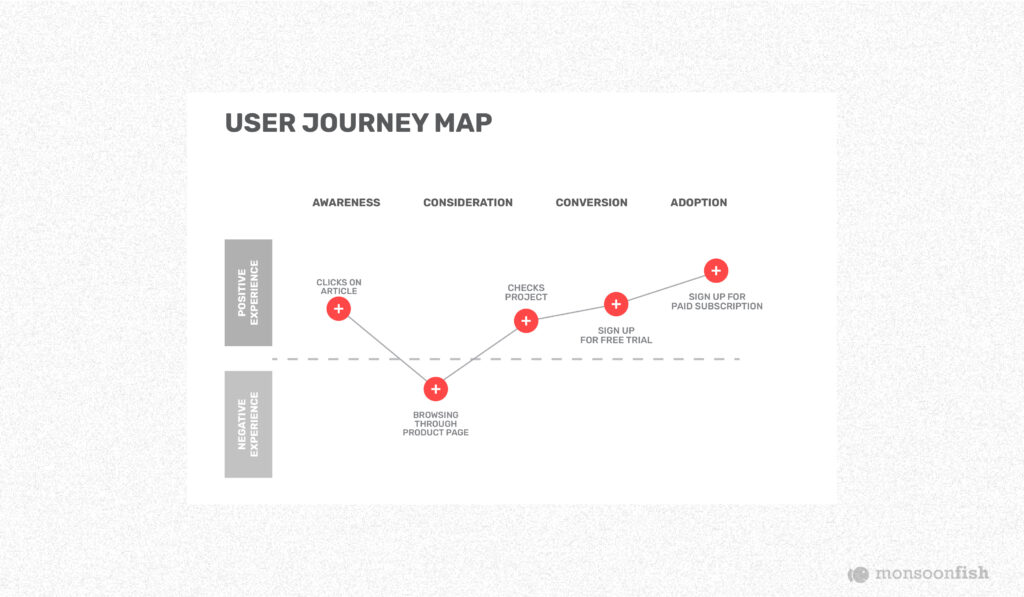 Prioritize Personalization
Personalization is a user centric approach, wherein users appreciate experiences that make them feel valued and understood. Designers or product owners can leverage users' data (such as past purchase or browsing history), to offer personalized recommendations to simplify their actions/steps on the product; thus helping them complete their journey faster.
Provide Effortless Interactions
User satisfaction is a combined result of multiple aspects such as seamless usability, user-friendly navigation, quick and easy micro-interactions etc. Furthermore, creating an effortless experience by reducing friction points, streamlining processes can ensure smooth and efficient user interaction throughout the product.
Enhance Users Convenience
Empower your customers to find quick answers and solutions on their own by offering comprehensive self-help resources such as FAQs, tutorials, and video guides. Make sure these resources are easily available and simple to understand. Quick suggestions and guidance can make a significant difference to the user experience.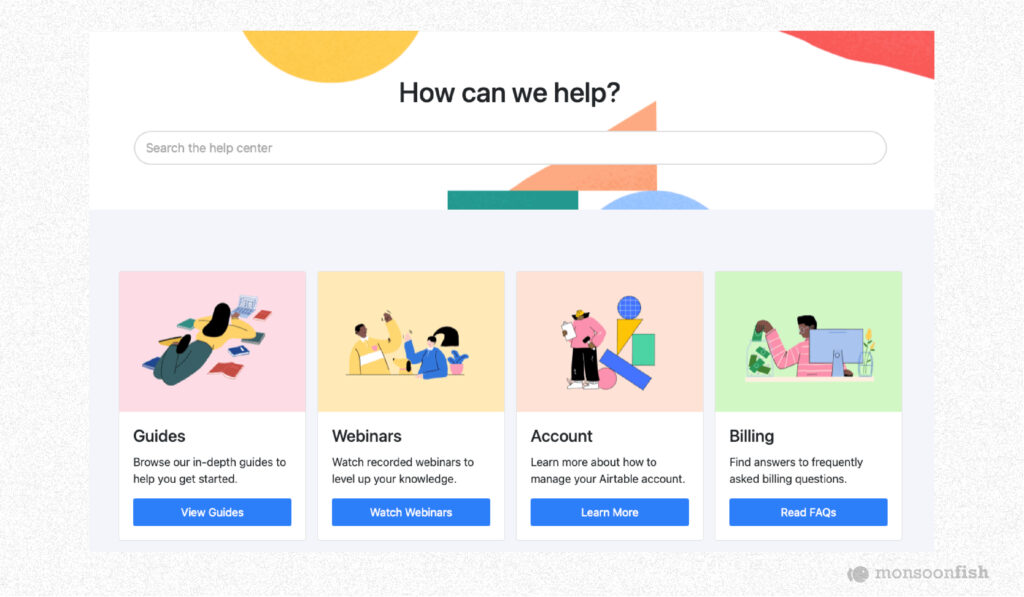 Satisfactory Experience Sometimes Works but Wowing the Users Always Works the Best!
Fostering the WOW moments right through the user journey is essential in order to achieve the users delight. Even incorporating the right micro interactions can help establish a lasting impression on your users. Moreover, observing users can reveal opportunities to help – perhaps by extending moments of happiness or "wow" factors. We can identify the moments that were a little frustrating or didn't work so well and turn them into opportunities by fixing the situation or really creating meaningful experiences that then become a "wow" moment.
Remember, the process of delighting the users is an ongoing process which requires consistency in updating your product whenever necessary as per user expectations and technological advancements. Offering a delightful journey needs captivating your users' experience at every step. Go ahead and incorporate the best practices in your product to gain a 'WOW' reaction from your users!