Industries
Cybersecurity
Enhancing Cyber Security through Design Solutions- for the User, Usage, and Usability
UX and UI Design Helps Identifying Risks and Ensuring Accessibility, Usability, Convenience as well as Safety of User's Data
'A Good UX Leads to Better Performing Security Products'
An effective and seamless human-centric cyber security is a result of three major components: user, usage, and usability. 
User psychology and behavior towards cyber security risks are considered while creating a design solution for cyber security. 
The functional aspects of the security measures put into place, to protect users against threats, are covered under the usage component of the design solution.
Lastly, the usability aspect considers how well the system can be used by the user, in terms of human interaction or the interplay between the user and the product.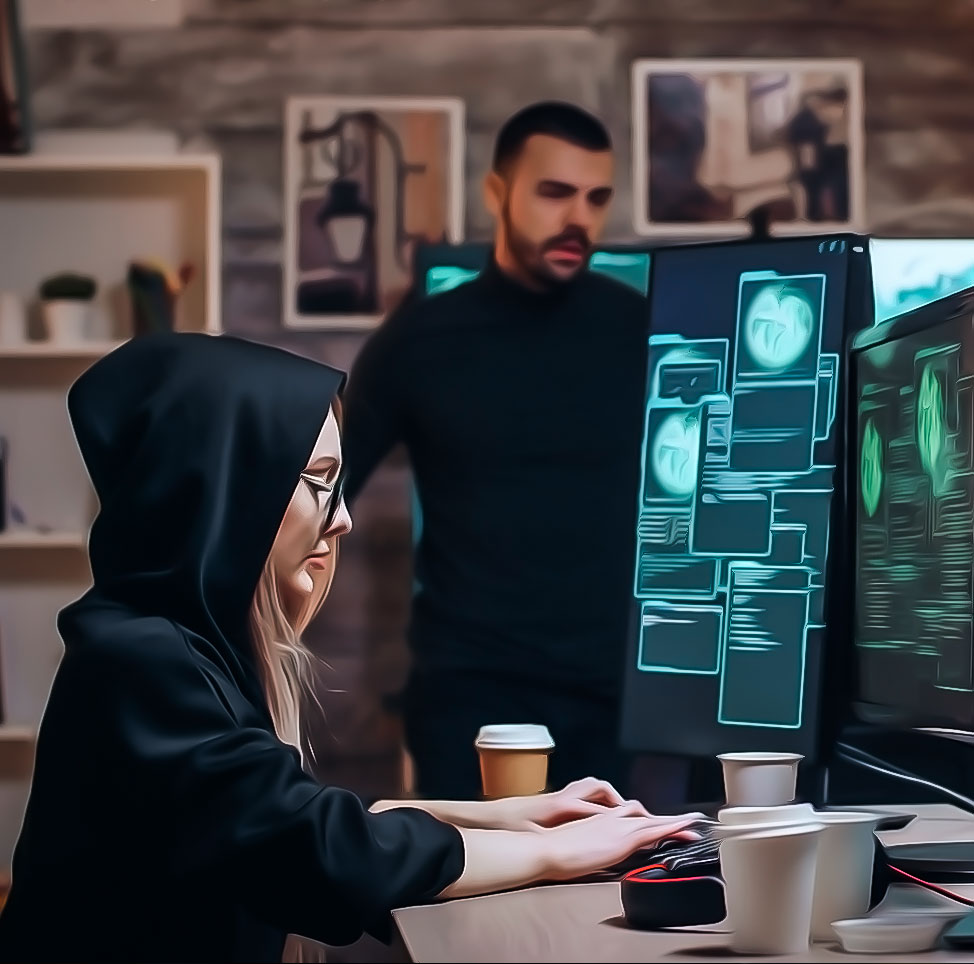 Our Wins for Cybersecurity
'Startup of the Year – Security Software'
Hive Pro gained the name 'Startup of the Year – Security Software' in the Globee Awards 18th Annual Cyber Security Global Excellence Awards®.
Secured $3 Million
Cybersecurity startup Hive Pro secured $3 million in seed funding.
Building Trust through UX for Cybersecurity
Crafting an Interface to Centralize Functions and Provide a Complete View of Security- Kronos
Developing a design system that provides a holistic view of security to identify threats and carry out multiple actions, by emphasizing on visual data design.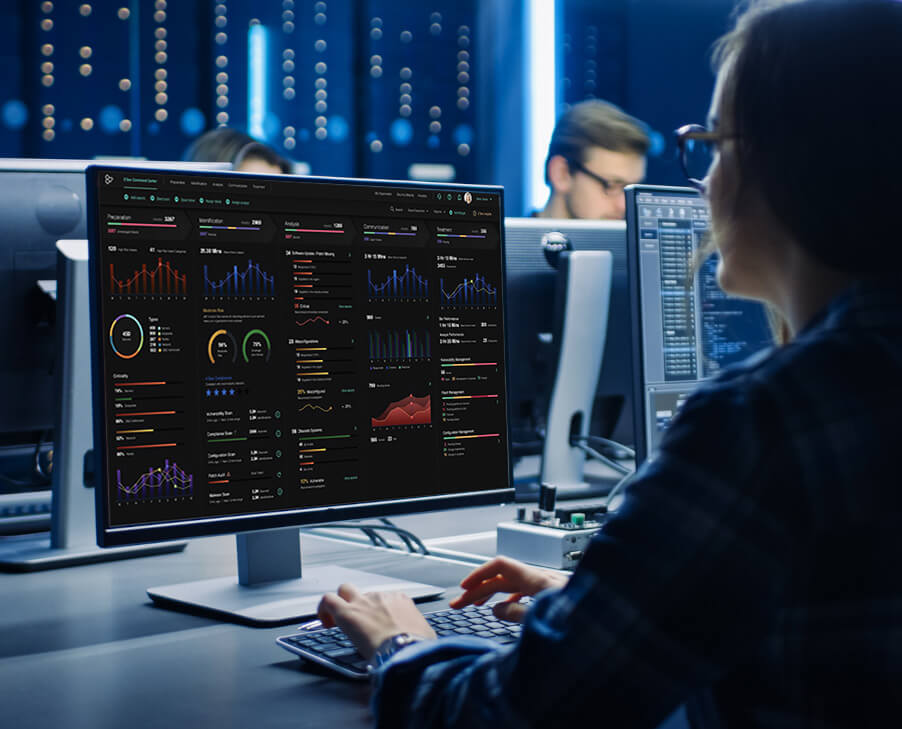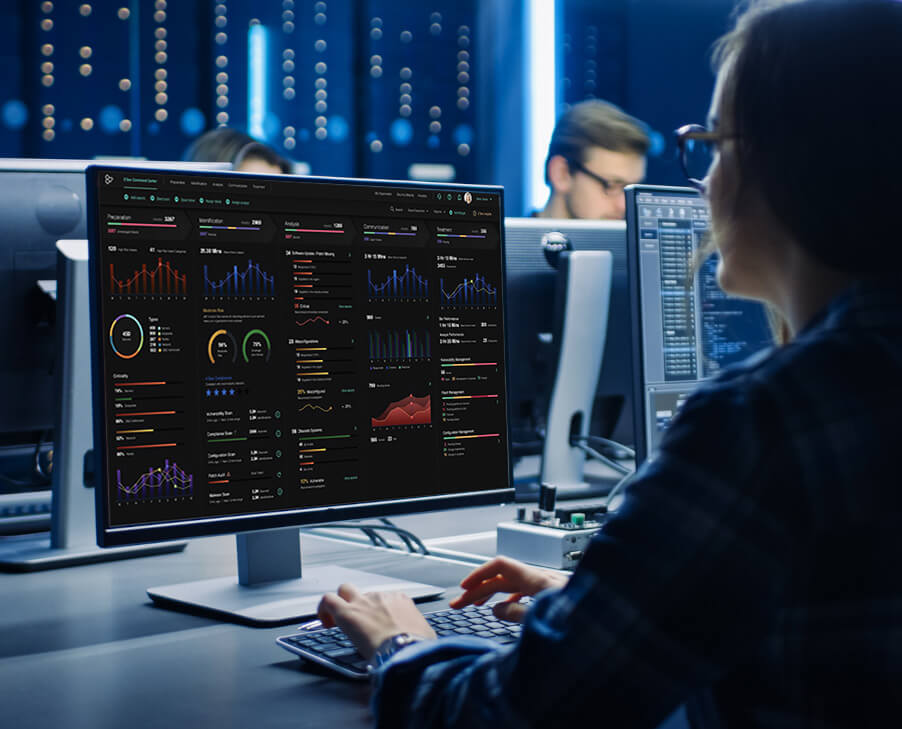 Here's What Our Cybersecurity Clients Say About Us
The monsoonfish team started with our idea, challenged it, changed it and made it into a product that looks and works great. The team is intelligent, responsive and delivers.
Efficient and good looking UX design, deliveredontime.
How does Design Add Value?
1.
Dashboards Made Simple
As security dashboards are the most powerful and important aspects of cyber security, UI/UX design ensures to impart the feeling of safety and success instead of fear, along with keeping the data clear, brief and concise. The dashboard design is flexible and customizable to be used by all stakeholders.
2.
Prioritizing Important Info and Data through Design
Design solutions help in prioritizing and simplifying highly complex data and information into effective overviews, summaries, and on-point risk visuals. UI/UX design creates visuals that simplify explanations and display relevant data at a glance to make the experience simpler and user-friendly.
3.
Making it Easy to Identify and Deep Dive
Design intervention can help make simple tweaks to the usability aspect of cyber security, which can lead to identifying risks easily. This enables users to view various tiers of information and drill down into the details, for users to take necessary actions for improving security protections.
4.
Design Differently for Each Stakeholder
Each stakeholder has different data needs, and thus, UI/UX design solutions allow for making the product customizable or flexible for different users. Therefore each stakeholder can gain value out of the product, thereby greatly increasing its utilization and overall value.
5.
Simplifying Management through Design
Simplifying security flows and authentication can gain the trust of the user, because if the product seems difficult to use then it might also seem to be less secure! UI/UX design minimizes friction and simplifies processes, to help users make better decisions for their security.
Why Choose Monsoonfish for Designing Cybersecurity?
Experience in Cybersecurity Space
We have business process patents for delivering projects efficiently in healthcare and wellness across the globe, proudly delivering 25+ projects in this domain.
Domain Understanding
Our team has worked on several projects in this domain hence is well-versed with the limitations and pain points to deliver an efficient design solution.
Methodological Approach
Every brand and its users need to be known well to deliver the right solution for them, hence our design approach starts with thorough research.
Skillset to Deliver Efficient Design Solutions
Our team of designers is skilled to discover and design value-added solutions to benefit each stakeholder.
Emerging Cybersecurity Threats
Continued Rise of Artificial Intelligence (AI)
Accidental bias and manipulating data sets are common AI systems attacks. With the scale in cybersecurity, design is becoming more important than ever to make the most important parts visible yet never lose sight of the overall larger view.
New Challenges from Ransomware
Surveys indicate that 79% of companies with a digital presence have experienced at least one ransomware attack. As digital penetration increases, people are becoming more vulnerable to cyber-attacks. Security software is not just in the domain of the few trained experts but is getting down to the common user. For this reason, design is important to convert complex details to simplified insights and actions that are easily understandable for everyone.
Increased Attacks on Cloud-Services
Attacks on cloud services may take place if we have no control over our data. Data loss, compromised accounts, and malware infection are some of the common consequences of attacks on cloud services. Access control and strong authentication needed to avoid such attacks, can be made simpler through UI/UX design; to minimize friction and simplify the process for the users.
Data Breaches
Users are becoming increasingly aware of data usage and data privacy rights, and hence the need for incorporating easy yet efficient security steps for users through UI/UX design has become essential. Encouraging the use of strong/complex passwords, implementing easy two-factor authentication, transparency about SSL encryption measures, etc. can build users' trust.

Kronos
Appsec
Binary Flux