Industries
Healthcare & Wellness
Designing User-friendly Solutions for the Masses through Govt. & Non-Profits.
Supercharging Healthcare and Life Science businesses through Experience Design Practices
Advancing user experience for the healthcare industry by designing seamless, user-friendly, and highly intuitive digital solutions that can be used by numerous consumers. Designing digital solutions for the healthcare industry requires a human-centric approach that also takes into consideration the system's conformity. Hence, we at Monsoonfish ensure to implement accessibility and easy usability of healthcare digital solutions through efficient UI/UX designs with a structured approach.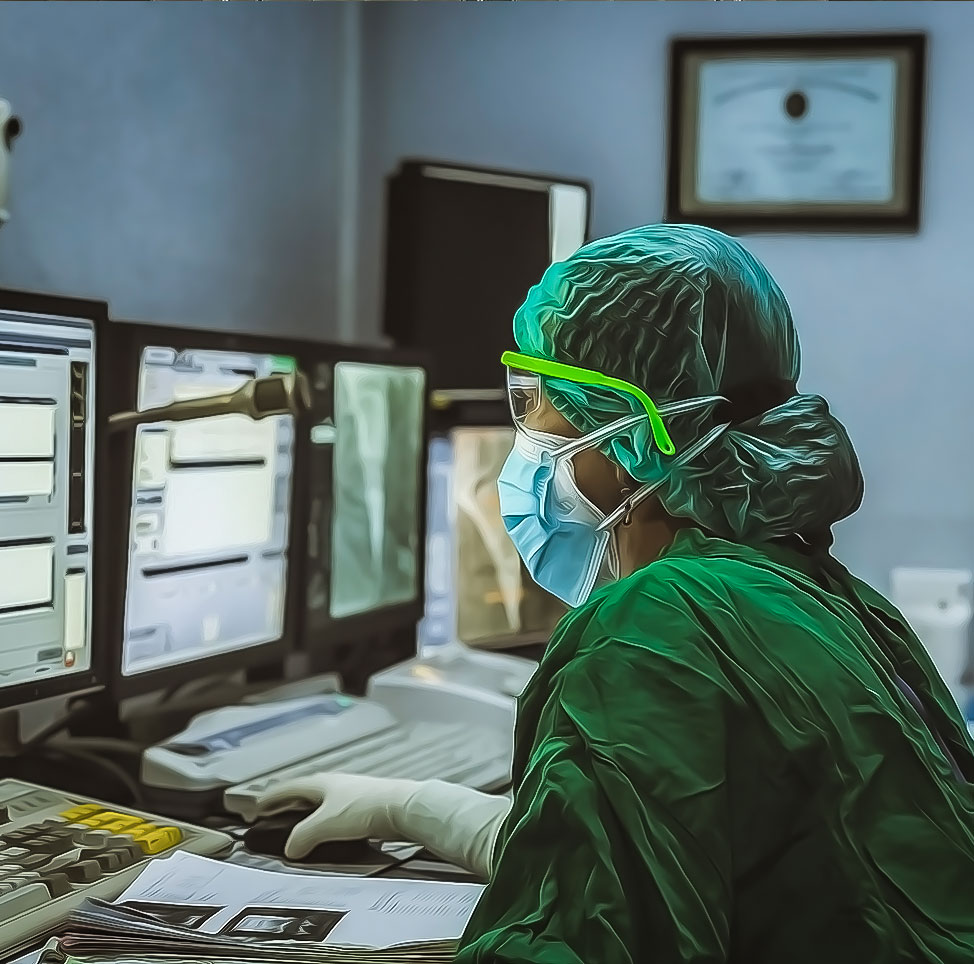 Our Wins for Healthcare and Wellness
Gained Multiple Patents
Bilcare won six US patents, including a business patent.
Impactful Partnerships in Healthcare and Lifesciences
Here's What Our Healthcare Clients Say About Us
Their deep user understanding and UX design helped us achieve substantial business outcome faster than we expected.
Himanshu Singh
Townscript
The monsoonfish team started with our idea, challenged it, changed it and made it into a product that looks and works great. The team is intelligent, responsive and delivers.
How can Better UX Design Add Value?
The growing demand for digital healthcare products increases the need for design intervention to achieve an efficient and seamless user experience.
1.
Straightforward, Attractive Reports and Information
Health reports, patient information, and other necessary data are all a part of important information for patients, doctors, and hospitals that needs to be stored and available easily whenever required. An efficient yet simple user interface design with attractive visuals and cues can help make the complex information straightforward, as well as user-friendly. It also helps the doctors and admin staff with the process of storing data much simpler while also making it easily accessible for patients.
2.
Better Transparency and Engagement for Everyone on the Value-Chain
Digital advancement in healthcare and wellness has many advantages, out of which increased patient engagement and transparency for everyone in the value-chain is one of the major benefits of it. We make sure to provide well-designed digital tools to improve healthcare effectiveness by making the platform/solution easier not only for the patients to understand but also for everyone involved in a particular process.
3.
Design Creates a Win-Win for All Stakeholders
The Healthcare and Wellness digital solution needs to be a successful end result of an efficient design and by achieving this, all the stakeholders involved can benefit from this seamless user experience and engaging user interface design. We make sure to design a solution keeping all the stakeholders in mind so that the by-product of our design process creates a win-win solution for all.
4.
Big Value Jump for Well-Designed Healthcare Solutions
Immaculate healthcare solutions reduce the efforts involved in various processes by making them simpler and thus building a network between Internet-connected physical devices to monitor hospital equipment can avoid losses. Hospitals can also save resources by using technology for quick and agile validation of a business idea.
5.
Great Business Impact through Good Performing Designs
Efficient designs with technology-backed solutions can boost every aspect of healthcare- from administrative management and cost reduction to patient diagnosis and treatment. Virtual doctor appointments and various other similar solutions can give patients quick answers to their concerns while optimizing healthcare administrative costs at the same time.
Why Choose Monsoonfish for Designing Your Healthcare Digital Solutions?
Experience in Healthcare Space
We have business process patents for delivering projects efficiently in healthcare and wellness across the globe, proudly delivering 25+ projects in this domain.
Domain Understanding
Our team has worked on several projects in this domain hence is well-versed with the limitations and pain points to deliver an efficient design solution.
Research Methodological Approach
Every brand and its users need to be known well to deliver the right solution for them, hence our design approach starts with thorough research.
Skillset to Deliver Efficient Design Solutions
Our team of designers is skilled to discover and design value-added solutions to benefit each stakeholder.
HealthCare Industry Advancing with a UI/UX Design Shift
Wearable Technology
Wearable technology has grown beyond fitness tracking apps and smartwatches. Now, they can monitor your BP, heart rate, measure your body mass index and detect irregularities in your heartbeat. Hence we make sure that user experience and user interaction design for these wearable technologies is efficient in terms of usability, connectivity, and data operations.
Chatbots for Patient-Centric Services
Chatbots in the healthcare industry can help patients book appointments, work as reminders for medications, and collect feedback after visits, thus reducing the workload for doctors and administrative staff. Our goal here for UX is that the patients should feel like their needs are effectively met (even though their interaction is being carried out with a machine), so that they continue to use the chatbot service in the future.
Telemedicine (Telehealth or E-Medicine)
Now-a-days doctors treat patients remotely through healthcare apps, remote monitoring tools, and video consultations. Here's where user experience and user interface design play an important role, in guiding the patients through the video conference seamlessly with a user-friendly app design. We take into consideration all the physical and mental aspects of the patients while designing.
EHRs- Electronic Health Records
Paper records were the mode of medical records earlier for medical staff as well as for patients. Now, EHRs have digitized medical records which the doctor's staff and patients can access. In this case, the user experience for these websites is designed to help users navigate easily, to access relevant information quickly and seamlessly.
edamama
Pfizer
Stryker
TCS
Indegene

Heathsure
DrPrax
Fabit

Bilcare