Industries
Travel and Hospitality
UI/UX Design to Redefine Experiences for Travel & Hospitality
Creating Personalized, Simple and Delightful Customer Experience for Travel & Hospitality Platforms.
Long before a customer begins his travel or visits a hospitable property, their experience with your business has commenced the moment they've visited your website/online platform. Therefore, understanding the user behavior at this stage is extremely essential to offer an experience that can both satisfy the user as well as improve conversions. 
UI/UX design deep dives to understand various aspects like their travel intention, how much information is needed to make a decision, spotting pain points, identifying what options are users looking for, etc.
UX design involves creating an optimal design solution considering all the above aspects to fulfill the needs of the users, along with identifying what can set the brand apart from the competitors.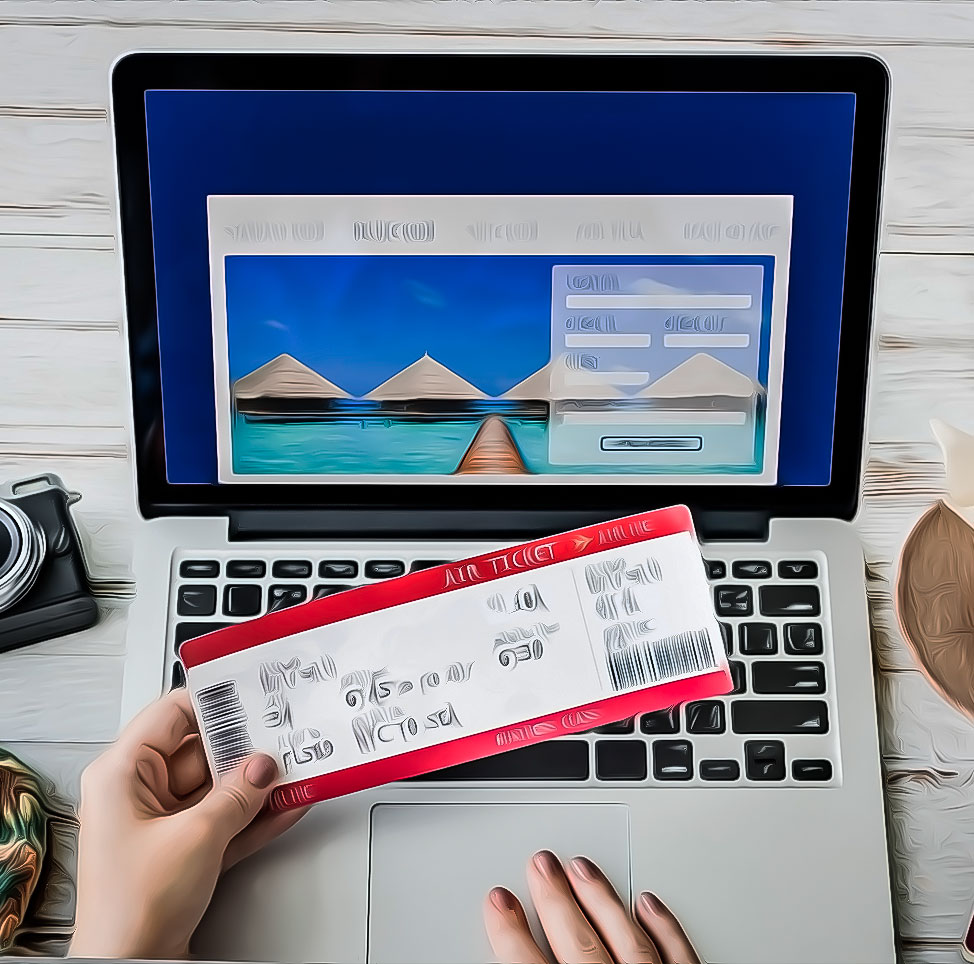 Our wins for Travel and Hospitality
Gained Investment from BookMyShow
Our client Townscript gained strategic investment from BookMyShow.
Resourceful Partnerships in Travel & Hospitality
UI/UX Redesign for Townscript-
Rekindling Indian Youth's

Love for Events

'Their deep user understanding and UX design helped us achieve substantial business outcomes faster than we expected'

Himanshu Singh

Townscript
Townscript gets strategic investment from BookMyShow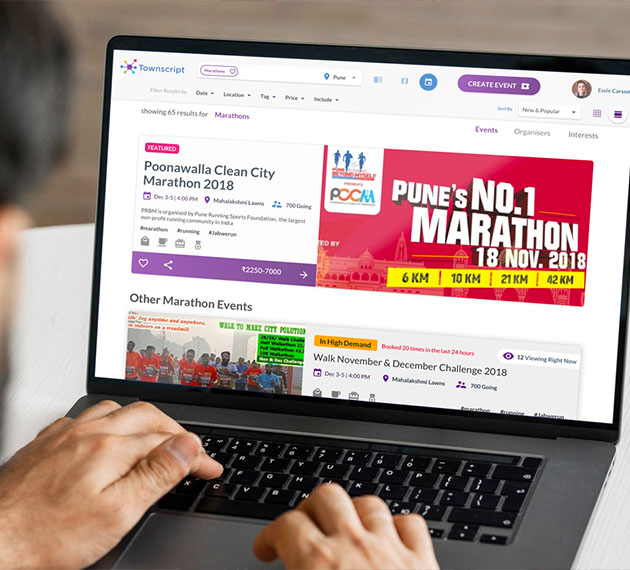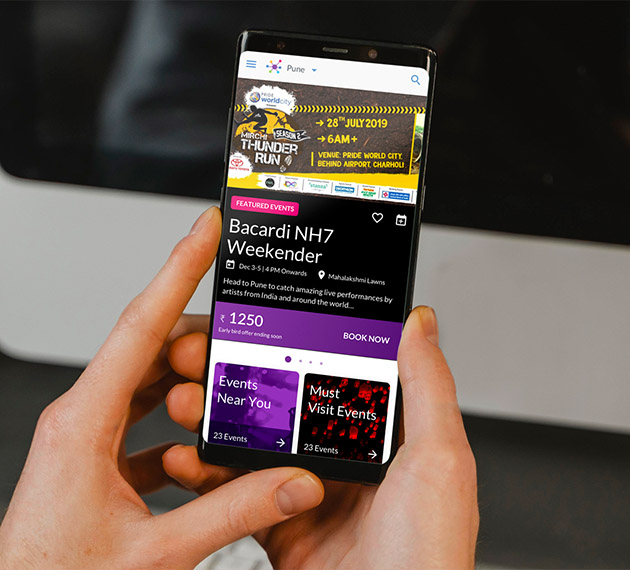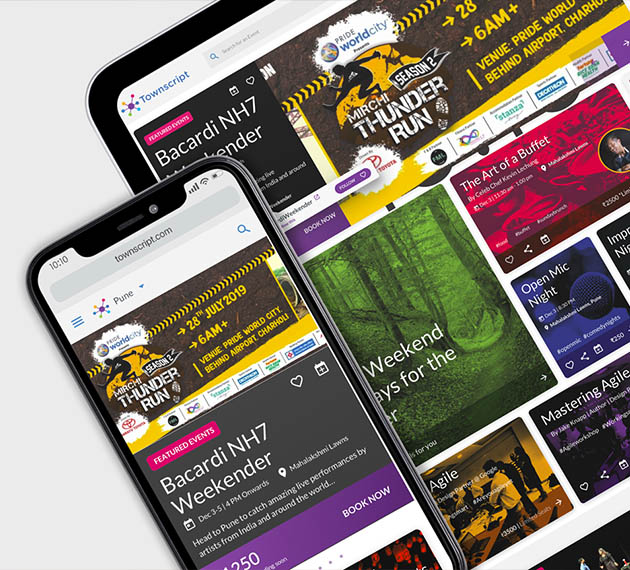 Here's What Our Travel & Hospitality Clients Say About Us
Their deep user understanding and UX design helped us achieve substantial business outcome faster than we expected.
Himanshu Singh
Townscript
The monsoonfish team started with our idea, challenged it, changed it and made it into a product that looks and works great. The team is intelligent, responsive and delivers.
How Design Adds Value?
1.
Optimizing Sales Funnels Across the Industry
Website's conversion is the primary aspect to consider for a brand and UI/UX design solutions ensure that the various aspects of the sales funnel are user-friendly, and seamless for the user to take the necessary actions. The experience design optimizes the booking window, different options, price rate comparison, etc. for better efficiency, to help make decisions quickly.
2.
Thinking Mobile-First Experience
Designing for mobile screens first and then taking it all the way to the bigger screens; because users in this industry make purchase/booking decisions on the go and there is a sense of urgency. Hence, we design for maximum usability and functionality, thinking for a mobile-first experience.
3.
Visual Appeal is the Key (High-Impact Imagery)
Users look for high-quality images and visual appeal in travel and hospitality. Interior, exterior, other facilities if shown through high-quality images can influence the users for making more informed decisions. Therefore, as a part of seamless user experience, we ensure to create a visually compelling website.
4.
Better Customer Experience
User experience and customer experience go hand-in-hand and hence your website's UX can make or break your brand's overall customer experience. So it's best to start providing an exceptional level of customer service from the very first touchpoint- the website/platform. Our design solutions are created to offer efficiency and delight for your customers.
5.
Building Trust and Transparency through Design
Customers prefer to know comparative prices, additional charges etc. Similarly, users also trust other customer's experiences, therefore we ensure to maintain data transparency and display customer reviews as a part of our user experience, as one of the biggest decision factors for users is social proof.
Why Choose Monsoonfish for Designing Fintech Solutions?
Experience in Travel & Hospitality Space
Having worked on various projects in this industry such as Fabit, Townscript, etc. we have been constantly in touch with the evolving Travel and Hospitality space and are aware of the digital and technological shift this industry has taken for customers needs.
Domain Understanding
Team Monsoonfish is well-versed with the limitations, pain points, tech innovations that can be incorporated in your website/platform, to deliver a seamless and delightful user experience.
Methodological Approach and Data Driven Design
Every brand and its customers in this industry need to be known well to deliver the right solution for them, therefore our design approach includes thorough research and data driven insights to provide the most efficient design solution.
Skillset to Deliver Efficient Design Solutions
Our team of designers and researchers are skilled to discover and deliver value-added, user-centric and seamless design solutions to benefit each stakeholder in the entire product journey.
Trends in Travel & Hospitality Sector
Offbeat and Solo Travel
In the age of mindfulness, the value of solo and offbeat traveling has gained popularity. This has led to the need to connect people with similar interests and enable them intercat to discover new places to experience and enjoy! Such websites/brands and hospitality spaces promoting these travel experiences can offer digital platforms which can help connect people and create communities for offbeat traveling. Efficient design solutions can help display necessary data and discover places the travelers are looking for and therefore help in creating memorable experiences for solo and offbeat travelers.
Experiences vs Sightseeing
The times where sightseeing used to be a part of vacations is being replaced by travel experiences. Many consumers today want more from their trips than just visiting an overcrowded tourist site! It is about indulging in various aspects of the destination during travel such as- cuisine, history, culture, wellness, luxury, adventure etc. to gain memorable and unique travel experiences. And hence it has become essential to design packages around these experiences and gain more travelers.
Virtual Experiences
Virtual reality and virtual experiences rank among the most exciting hospitality trends, providing the means for potential customers to experience what their surroundings would be during their travel/stay, all from the comfort of their own home. Incorporating this technological innovation in the user experience can accelerate the process of decision making for the users and help them to move ahead from the planning stage to actually committing to a visit. Utilizing these virtual tours/360 videos can help some customers to better understand the facilities available, providing the brand a clear edge over their competitors. User experience design can help adopt these hospitality trends and make them easily accessible on various devices.
Hospitality at Homes and Offices
Hospitality is growing beyond the 'premise', it's not just rising in hotels and destinations, but also at home. From chefs creating experiences right at your home, to performers who can enthrall you to family experiences that are beyond television experience will be seen to grow. Offices are now not just spaces with chairs and tables but with recreational zones, clubs, entertainment, restaurants, relaxation centers, fitness centers etc. There is a distinct hospitality segment for home and offices that's growing and gaining importance.
Stuba

Dusty Roads
Townscript

Wanna Go