Expertise is a Combination of Experience and Proven Results
Across industries, we design digital products that people love to use. By applying behavioral psychology to customer experience, we help orient business goals through innovative design solutions. Constantly aiming to raise the customer experience bar, we enable UI/UX transformations of products that can be used by millions.
500
+
Successful Projects
Our Mission at Monsoonfish
Empowering every product to its maximum potential and beyond, along with leading fulfilling lives, while we're at it. We religious follow the following four aspects while working as teammates:
Problem Solving: We focus on problem-solving to ensure our approach is result-oriented. Identifying and getting through the issues collectively, helps us arrive at a solution faster to implement it further.

Transparency: Maximum data sharing across all levels of functioning helps us the most in achieving our deliverables.

Collaborative: We preach and practise healthy knowledge sharing and collaborative work environment to help each teammate grow as an individual in their career paths.

Ownership: We take complete responsibility for every task at hand, being open to feedback, opinions, ideas, suggestions from every teammate, because design and experience is about expressing one's thoughts.
Want to jump into the pond? View open positions.
Meet the Fishes in Our Pond
We are designers, artists, creators, researchers, visualizers and observers; well, basically, we're a bunch of driven individuals with creative minds, working together as User Interface and User Experience Designers! We strongly believe in collectively working together while respecting each teammate's personal space, to let their creative juices flow!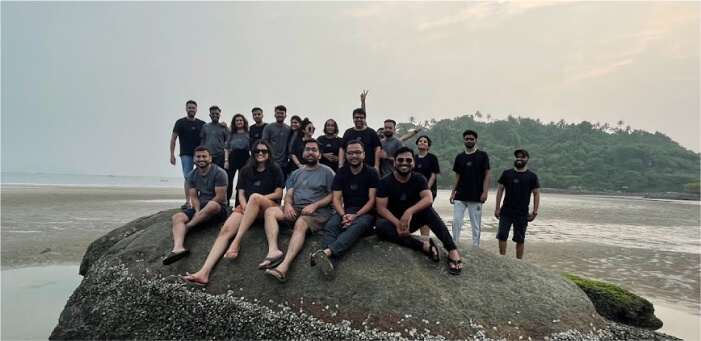 Anish Kumar
If you really want to learn design, its aspects and understand problem solving then this is the place to be!
Vidhi Raghvani
Gain knowledge and skill sets from all the teammates, and an opportunity to grow in an accepting and outgoing culture. Get to work in an inclusive space.
Parth Pawar
Get to experience the best career growth here at Monsoonfish, with the teammates and through the projects.
Sahil Lalani
Each day is a new learning experience here.
Life at Monsoonfish
We believe in working in an environment that suits each teammate, makes them feel comfortable and encourages them to become a better version of themselves at work and beyond. Our agency culture is open, liberal, accepting, outgoing, driven, focused, and the one that values work-life balance. We're always ready for mid-week lunches together, or sharing a drink or two after work-hours. And guess what, we love workations and would be planning our next one soon! Sharing a bond beyond professional boundaries, we're open to welcome new fish in our pond!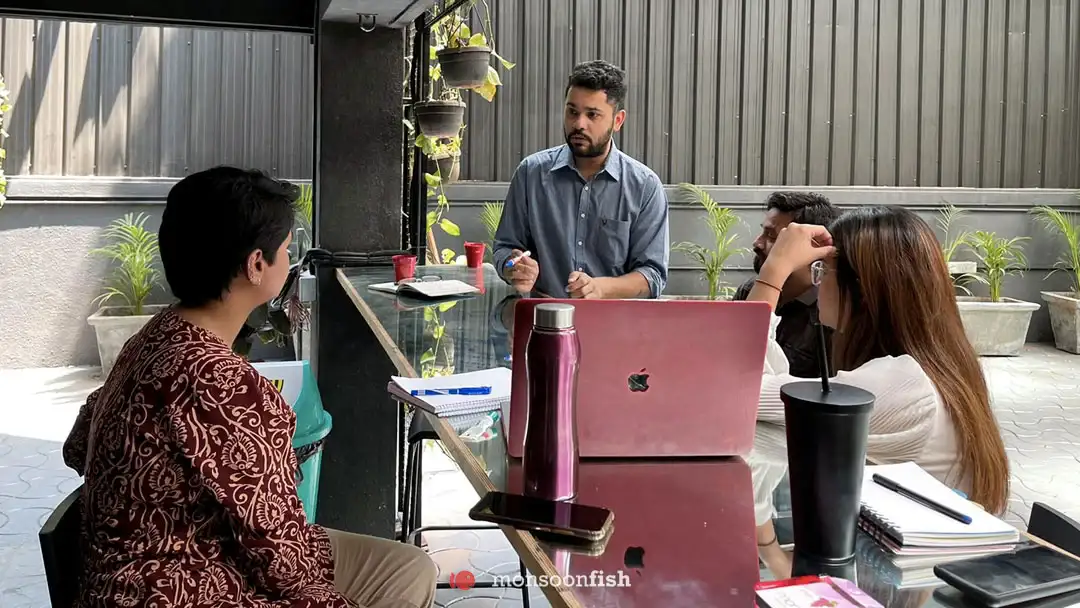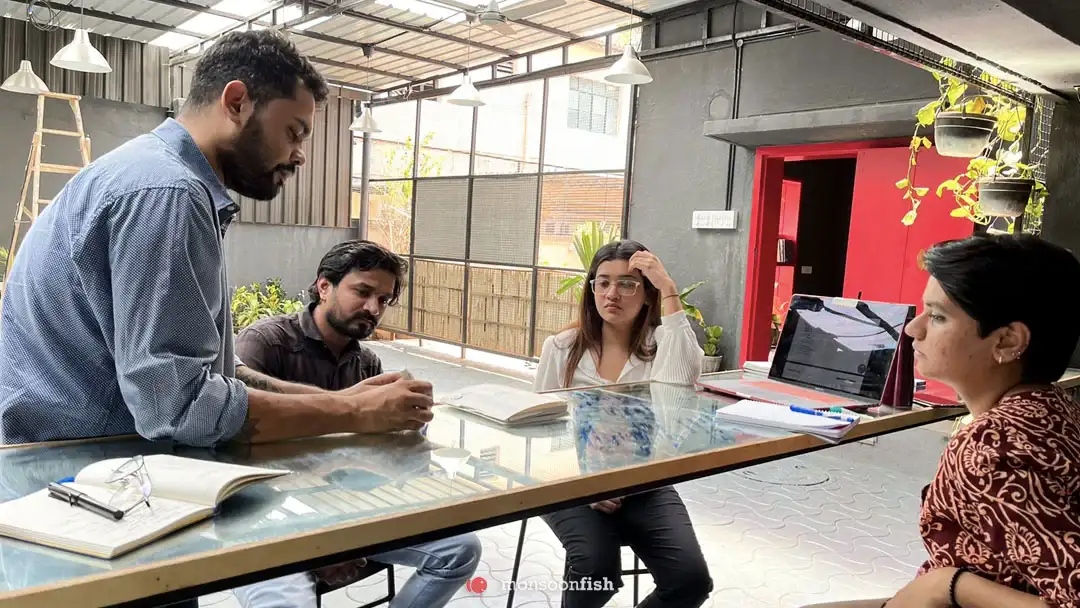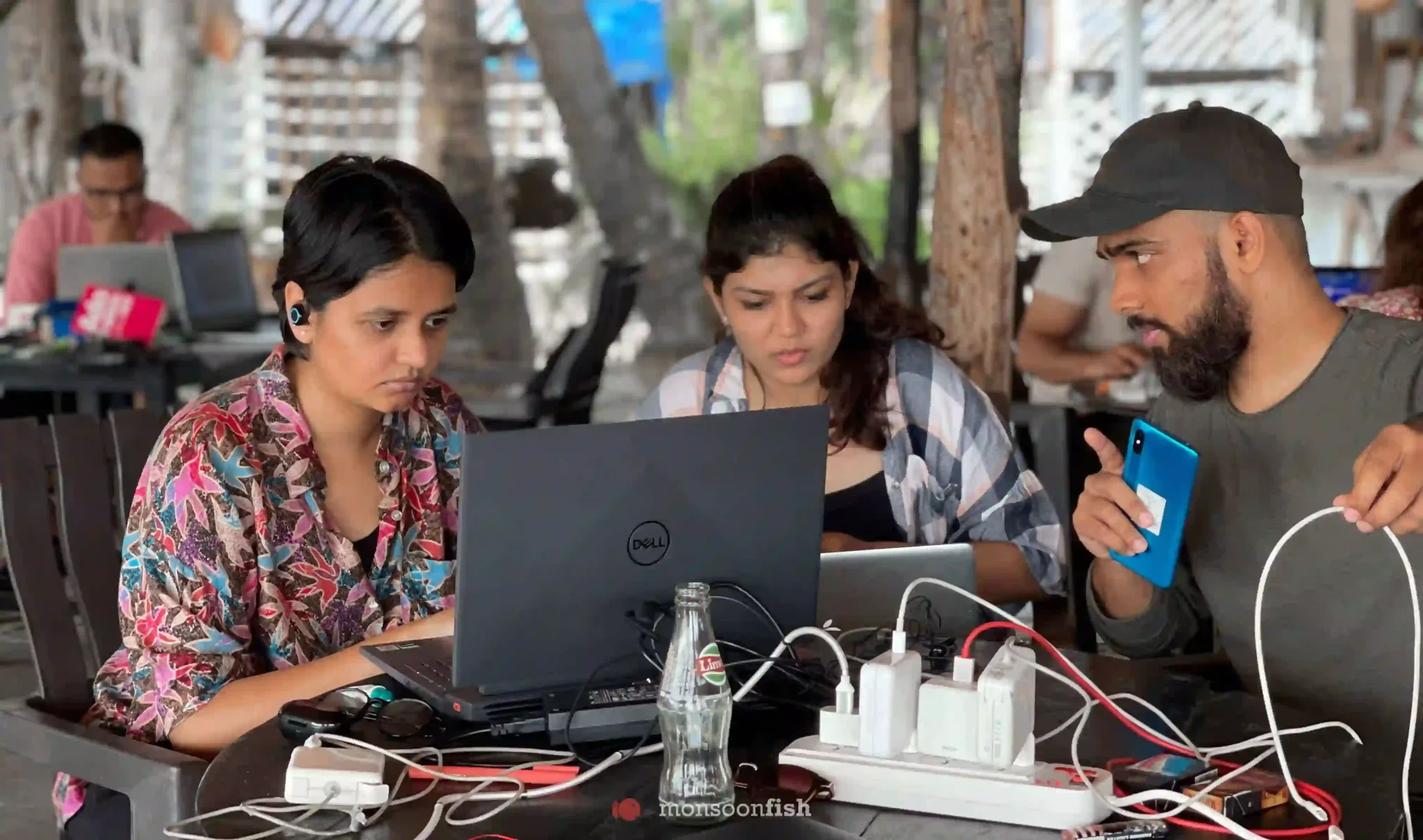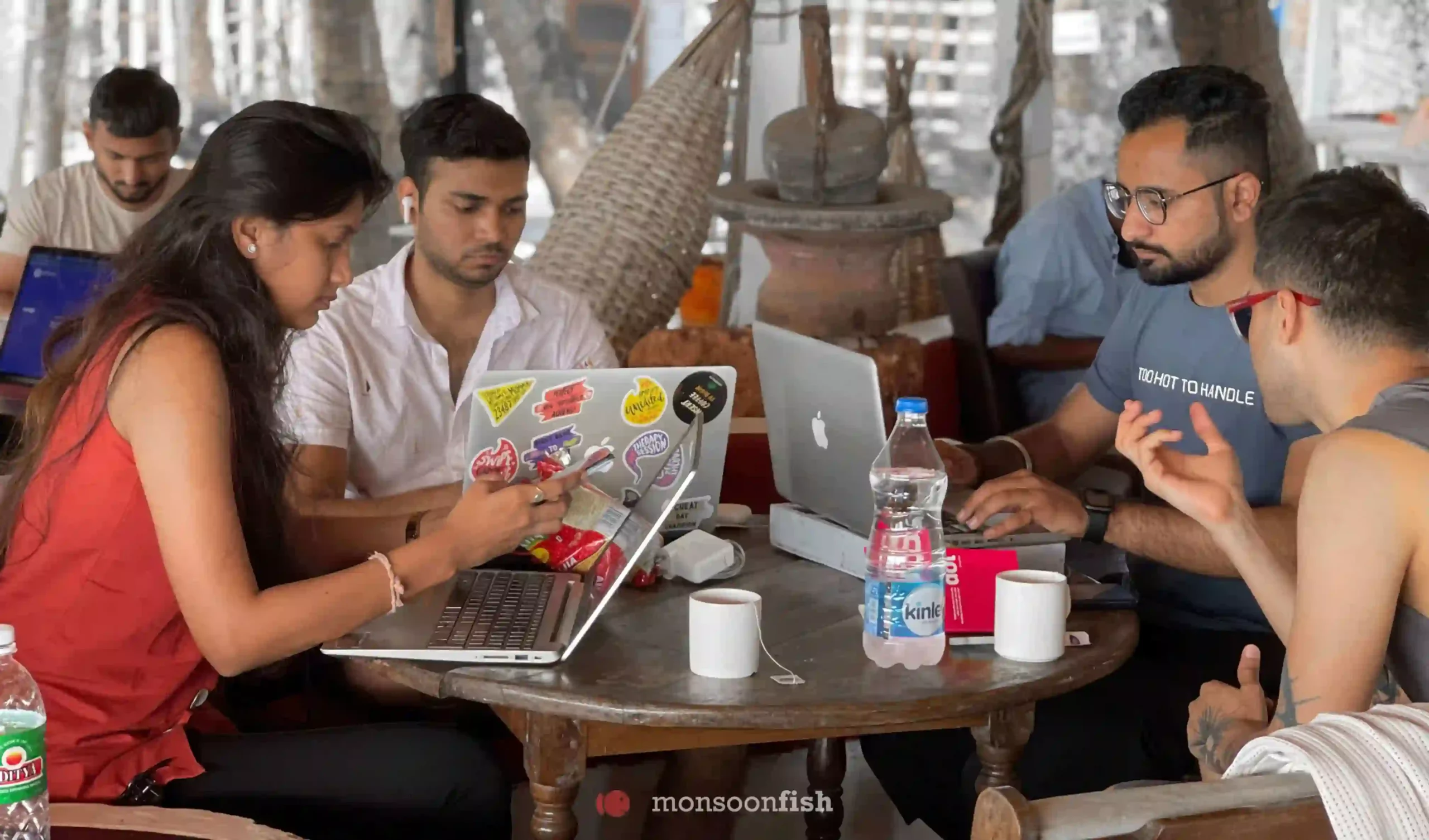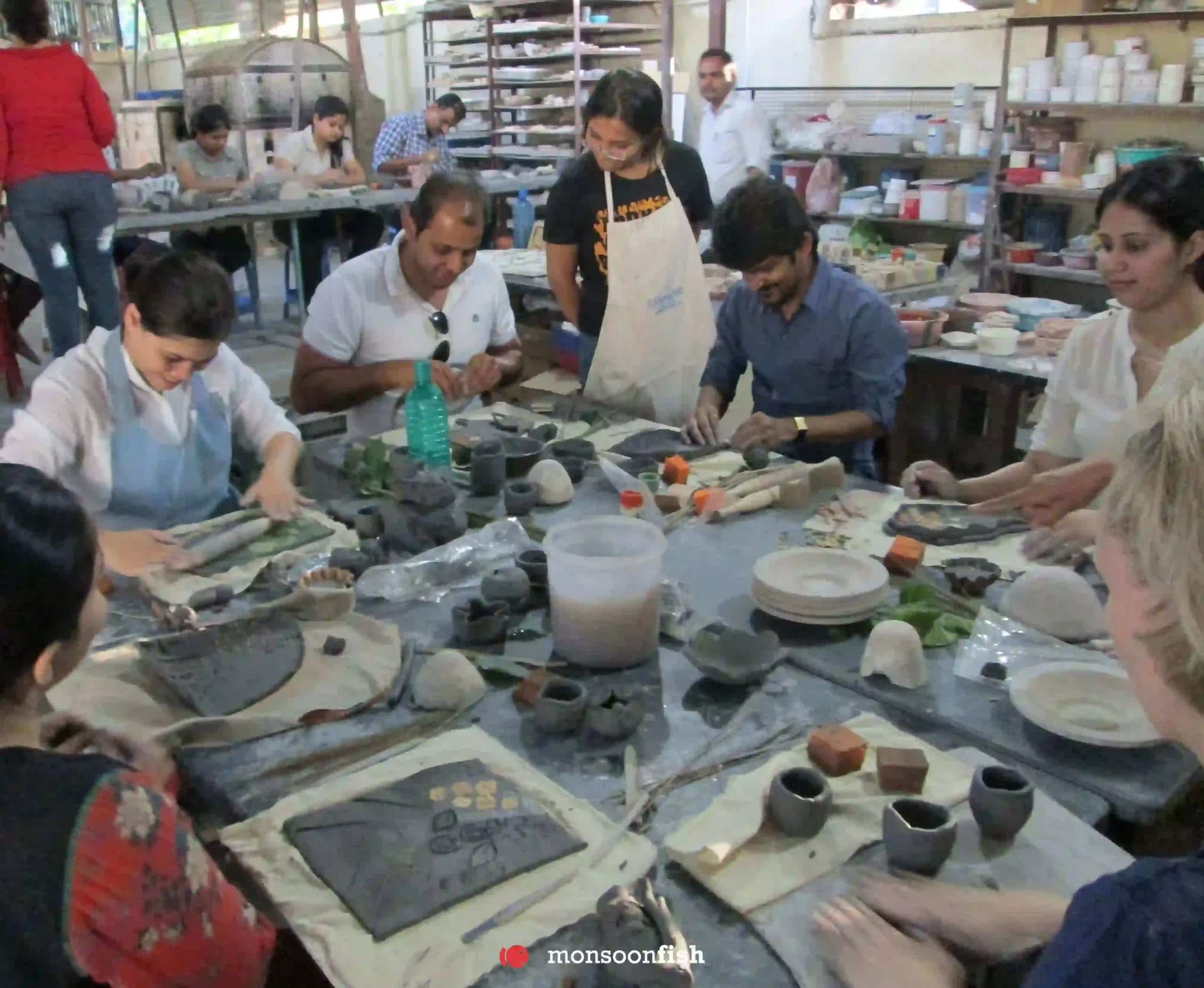 More