services
Discover Valuable
Insights Through Research

Leading To Data-Driven Decisions That Impact Business
We Aim to Gain Insights from Users to Understand, Learn, and Study User Behavior to Interpret Data for Business Impact.
User research brings out actionable insights while we observe and communicate with the users as to how they feel, understand the user's mental model to know what they expect and what they want; as well as analyze the gathered data and identify patterns and trends. All this combined together, then takes the form of product features, flows, experiences and visuals.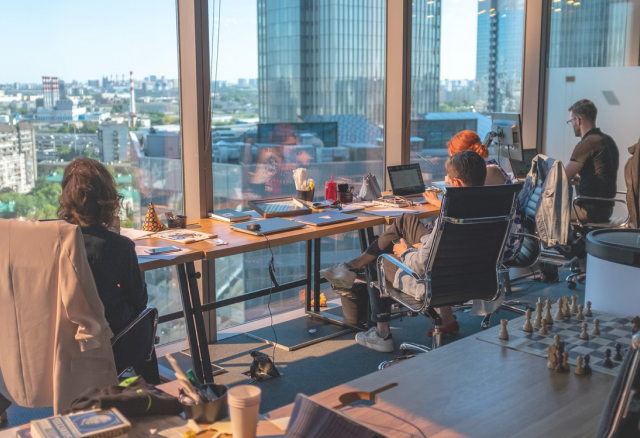 4 Stages of UX Research Process in an Overall Product Design Project
Gathering Data
Data is gathered by following research methods such as observing and understanding business goals, conducting in-depth interviews, ethnographic research, conducting online interviews, and task analysis. This gathered data is rearranged and organized to help make it appropriate for UX analysis.
Analyzing Data and Observations
Analysis of the gathered data or insights involves understanding and documenting insights. This helps in filtering down key insights which could impact business goals. Analyzing insights also helps to identify possible patterns that form the crux of UX research.
Insights to Ideas
Users know what they want and can show you what they need and hence the next stage in the UX research process involves conducting workshops to convert insights into meaningful feature ideas and services that add value to user's lives, and thus help meet business goals.
Testing Ideas
UX research is critical to the success of any product or service, therefore its process also includes rapid testing of ideas, as this helps in gaining a much clearer understanding of the research done and on the ideas worked out, before going into a full fledged design cycle.
Our Holistic UX Research Service Goals
Product Feasibility and Market Fit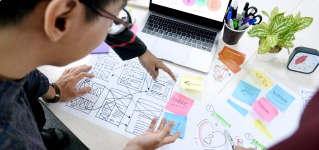 Product feasibility study helps to provide predictive analytics to guide the next steps for marketing, and product development. Market fit is the intersection between the value generated and value captures and hence knowing this is the key milestone in the life cycle of any product.
User Research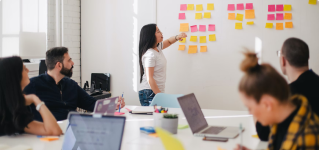 User research is another important aspect of UX research as it targets a complete research of users, including their needs and pain points to gain the closest possible insights to work with during the designing phase, and in turn help deliver the best designs.
Usability Research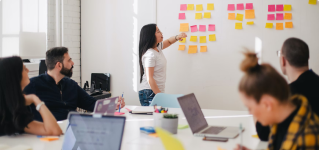 Usability research involves a study of the interaction between a user and the product, to observe the way a user communicates with the product, to determine whether it serves the needs of its users and evaluate ways to make the product easier and more helpful for the user.
Product Scope Research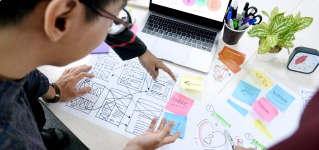 Product scope is defined as the realm of features and functions that includes determining what a feature is, what a function is, as well as identifying other possibilities of better features/functions that could define and characterize a product towards the user.
Multiple methods can be used for each of the goals mentioned above such as:
Primary research with depth interviews, focus groups, etc.
Secondary research (desk research- collating work done by others and drawing parallels).
Ethnography and observation.
Competitive research.
Each method has its own process and outcome as well as its own pros and cons. In these methods, we only consume quantitative research which can inform us about user behavior.
UX Research can Aid in Improving and Advancing Your Product
Better Understanding of Your Customer Needs
UX research helps in determining what motivates the users to take certain action while using the product and what types of features can be most useful for the customer's needs which can be implemented in the design.
Guides Product Dev in the Right Direction
UX research guides product dev in the right direction, saving multiple iterations before getting into the detailed design and development stage and in turn helps in prioritizing product roadmaps.
Improve Customer Satisfaction
Insights through UX research, can help identify factors that can be implemented in the design which can trigger the right emotions of the users and deliver what the customer needs, thus improving customer satisfaction.
Positively Impacts Product Metrics
After conducting UX research, you deeply realize why users perspective towards the product and their needs. This helps in improving the product as per the user, thus increasing conversion rates by fulfilling user needs.
Want to grow your business with better user-centric strategies? Get in touch with us.
OUR SUBSTANTIAL INDUSTRIAL REACH
Which industry do you want UX research service for? Get a free insight for your business from our design expert
Positive Impact of UX Research on Our Client's Businesses!
Client testimonials
The monsoonfish team started with our idea, challenged it, changed it and made it into a product that looks and works great. The team is intelligent, responsive and delivers.
Efficient and good looking UX design, deliveredontime.
The redesign opened up a new market segment.
Their deep user understanding and UX design helped us achieve substantial business outcome faster than we expected.
Himanshu Singh
Townscript
Monsoonfish helped us drastically reduce the GTM of new products and features.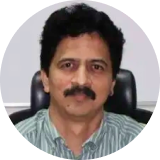 Answers to All Your UX Research Questions
What is UX research?
User experience research is focused on uncovering the motivations, pain points, challenges, opportunities, emotions, etc. that occur when a user is interacting with your product. UX research is often used to improve UX design by providing various insights and implementing the findings from UX research into the actual design of a product, system, or experience.
What is A/B testing?
An A/B test, which is also commonly known as a split test, is an experiment for determining which of different variations of an online experience performs better by presenting each version to users and analyzing the results. A/B testing demonstrates the efficacy of potential changes, enabling data-driven decisions or feedback and ensuring positive impacts.
What is remote usability testing?
Remote usability testing allows brands or companies to get the same insights, recommendations, and data from an in-person usability test; however it enables users who are in different geographical locations to participate in the research study. Remote usability testing isn't a new concept, but it provides insights without sacrificing research process or data insights.
What are the benefits of UX research?
There are many advantages of UX research, some of them are:
Better understanding of your customer needs.
Saves development time and helps in prioritizing product roadmaps.
Improve customer satisfaction.
Increases conversion rate.
How can UX research help my product?
UX research is often most effective when used at the beginning of the design and development phase. This enables businesses to test and iterate prototypes and designs, assess their progress against user feedback, and roll out any changes needed before final design and development. It also ensures your product or service stays competitive and relevant.
Still curious about whether to opt for UX research service for your business? Schedule a free expert session to get answers to all your questions